On Friday, April 23 at 4:00 AM GMT, India will be added to the Red List* of countries on the United Kingdom travel ban. However, international students studying in the UK can still enter from or through a Red List country as long as they comply with the following guidelines outlined in this blog post. As always, students studying in the UK are encouraged to visit GOV.UK for the most up-to-date information on COVID-19 travel restrictions.
*Angola, Argentina, Bangladesh, Bolivia, Botswana, Brazil, Burundi, Cape Verde, Chile, Colombia, the Democratic Republic of the Congo, Ecuador, Eswatini, Ethiopia, French Guiana, Guyana, India (as of Friday, April 23 at 4:00 AM GMT), Kenya, Lesotho, Malawi, Mozambique, Namibia, Oman, Pakistan, Panama, Paraguay, Peru, Philippines, Qatar, Rwanda, Seychelles, Somalia, South Africa, Suriname, Tanzania, United Arab Emirates (UAE), Uruguay, Venezuela, Zambia, and Zimbabwe.

Before Travelling to the UK
Prior to travelling to the UK, students entering through or from a Red List country must:
Take a COVID-19 Test
All travellers must take a COVID-19 test within three days of departure, even if the traveller has had a COVID-19 vaccine.
Accepted COVID-19 tests include:
A nucleic acid test, such as a polymerase chain reaction (PCR) test or a test using derivative technologies, including loop-mediated isothermal amplification (LAMP) tests
An antigen test, such as a test from a lateral flow device
The test can be presented as a physical document, email, or via an electronic device, and must include:
The traveller's name (matching the name as it appears on the travel documents)
Date of birth or age
The result of the test
The date the test sample was collected or received by the test provider
Test provider name and contact information
Confirmation of the device used for the test, or that the test was a PCR test
Travellers must present their negative COVID-19 test before boarding and will be denied boarding without it. More information can be found on the GOV.UK website.
Book Two COVID-19 Tests
Travellers will be required to book two additional COVID-19 tests to be taken on or before day two and again on or after day eight of the mandatory 10-day quarantine. The cost is included in the traveller's managed quarantine package (more information below).
Please note that travellers will require the booking reference numbers for these tests before completing their passenger locator form.
Complete the Passenger Locator Form
Travellers must complete the passenger locator form online at any time 48 hours prior to travelling to the UK. The information will be used to contact the traveller in the event "someone [they] travelled with develops coronavirus (COVID-19) symptoms." The completion of this form is mandatory.
Before filling out the passenger locator form, travellers should have the following at hand:
Passport details
Travel details, including dates and times
The address where the traveller will stay in the UK
The booking reference numbers for the two COVID-19 tests the traveller must take after entering the UK
The invoice number for the quarantine hotel booking
A QR code will be sent by email and can be printed or displayed on a mobile phone as proof of completion.
Book a Managed Quarantine in a Hotel
Travellers must book a 10-day/11-night managed quarantine package, which includes:
The hotel stay
Food and beverages
Transfers
Security
Two COVID-19 tests
Travellers can only make a reservation for a government-approved managed quarantine facility 14-days before arrival. Reservations can be made through the online booking portal. The cost is £1,750 for one adult, and £650 for each additional person staying in the same room.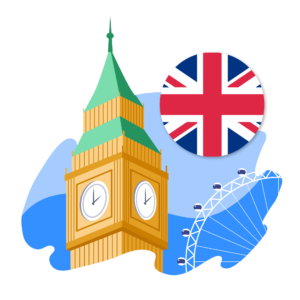 After Entering the UK
Travellers must adhere to the following guidelines upon entering the UK:
Enter Quarantine
Travellers will complete their 10-day/11-night managed quarantine in a hotel, as outlined above.
Pick Up Biometric Residence Permit Within 90-Days of Arrival
All students must get a Biometric Residence Permit (BRP). A BRP is used to confirm a student's:
Identity
Right to study in the UK
Right to any public services or benefits
Under normal circumstances, if a student applied for a BRP from outside the UK, they would typically pick it up from either a post office branch or their sponsor within 10 days of arrival. Due to COVID-19, this timeframe has been extended to 90 days, enabling students to pick up their BRP after completing their quarantine period. Students must not break quarantine to pick up their BRP.
For the latest information, please visit GOV.UK.